Our Services
What we offer
Development
Our team covers a wide range of services for creating websites and web-applications, CRM-systems, as well as Android development
Design
We are ready to create a custom website design or improve your current design solution. We can also do any marketing materials you need.
Website maintenance
We really value the time of our customers, so we provide comprehensive support for projects. Quality is our habit.
SEO/SMM
We optimize your website page, set up Google advertising campaign, promotion on Facebook and Instagram. Writing SEO articles.
Need a website?
Where to start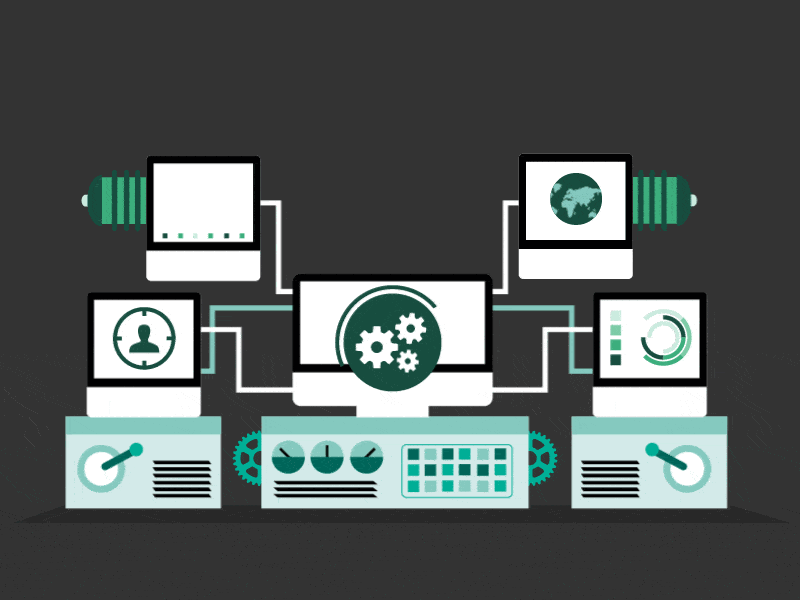 If you want to achieve success in any business, without your own website it will be quite difficult to do this. Your page on the Internet is one of the most important conditions for doing business in the modern business world. But before ordering a page for your company, you need to understand what kind of site you need.
Information about the company that is distributed on the Internet is undoubtedly useful for both beginner and shark business.
This is a kind of directory about the company, which contains all the necessary
contact details and information about the company.
This should be brief, clear and most important information about you, your field of activity,
interests. Do not overload your business card site with information that a potential client or
partner might not need.
Business card site is:
a convenient tool for probing the soil of the market;
quickly;
beneficial for organizations whose business is not carried out on the Internet.
This is a stand-alone web page that a potential customer gets after clicking on an advertisement or as a result of a search.
Landings are widely used in marketing into force of their fundamental difference from a traditional website:
if the main purpose of the landing is execution of an action (target) by a visitor,
then websites are multi-purpose in nature. Such a restriction allows the landing page to be incredibly effective,
and therefore remain in demand among specialists.
Objectives: recording a webinar, generating applications for a particular service or for purchasing a product,
downloading an e-book or brochure with tips, subscribing to news and products that you offer (purchasing a product), etc.
Corporate sites are more serious form of representation of the company on the Internet.
It is an indispensable tool for successful business of any company.
First of all, sites of this kind help to create a positive image of the company,
attract new customers who may not know about the existence of your company in the market, and, accordingly, expand the market of the company.
With the help of the corporate site clients and customers receive information on prices for goods and services in a convenient way.
You can greatly increase your profits by giving your customers the opportunity to place orders directly online, on your site.
Corporate website is:
proof of the seriousness and perspective of your business;
a decent representation of your company in the market;
the cheapest and most popular way of advertising your business;
conveniently and commercially justified.
A promotional site can serve as a great promotional tool.
Especially if you plan to conduct an advertising campaign for a particular product or service (event ...).
The structure of the promotional site itself should serve as a brochure or booklet, and attract the attention of customers.
Also on such a site you can put that information that does not fit on the journal page, in radio messages, in a television clip.
The volume of the promotion site is up to 10 pages on which you can place information about the company, the direction of activity, the service being promoted, and contact details. Information about the action is separately reported, indicating the dates and venue, conditions of participation, news, etc.
Promotional website is:
use of the Internet to influence the target audience;
delivering to potential customers the maximum information about a product or service;
a powerful and effective tool for advertising the company and its individual productsв.
A catalog site is the budget option for advertising your company.
If you want to sell one specific product or group of products on the Internet, this type of site is ideal for you. All the information necessary for the client to see is on such pages, become interested and buy this product, without being distracted by news and links. This is a structured catalog of your company's products. But this catalog is organized in such a way (photo, description, price) so that the client makes as few clicks as possible in order to find the right product. The main purpose of a storefront site is to sell.
Catalogue site for you is:
maximum profit with minimum investment of effort and money;
stable income;
positive image of the company.
The online store will significantly reduce your costs, since you do not need to rent a room for the store, you do not have to pay employees.
Using an online store, a client can place an order, choose a calculation option, a method of receiving an order and receive an invoice for payment, unlike a catalog site. Such a site should be convenient and functional so that the visitor can easily find what he needs, send the goods to the basket and place the purchase in a few clicks. Among other advantages: a huge audience, the ability to place an unlimited range of products, timely respond to changes in the market, take into account the needs of customers and others.
Online store is:
new business opportunities;
market expansion;
attracting a wide audience of customers;
cost reduction.
This is a convenient tool. It will become a support for existing regulations and processes, and will develop with the company.
CRM systems are specialized software tools that automate business processes, procedures and operations that implement the company's CRM strategy. Applications minimize the human factor when working with clients and improve transparency in sales, marketing and customer service. This is being done as a key tool for gaining and retaining customers.
Portfolio
Creation of web-based information systems, application development on mobile devices.